A Non-Profit 501(c)(3) Organization

Serving Northern California
and Surrounding Areas



* NorCal Collie Rescue is California non-profit public benefit 501(c)(3) corporation C2798651 EIN 20-3381549.
Your donations are fully tax deductible.
Website Developed and Maintained by
Website to the Rescue



Collies Available for Adoption


Please read important information for prospective adopters at the bottom of this page!


Not all NorCal collies are listed on this page. We often work from a waiting list. If you are interested in adopting a collie, please send in an application[Click Here]. It often takes time to match each collie with just the right forever home. Thank you for your patience.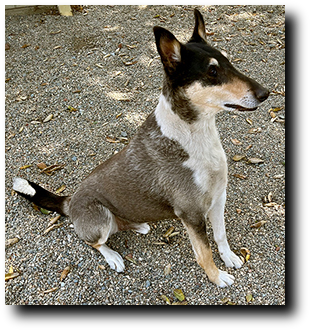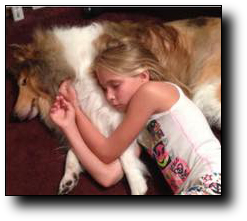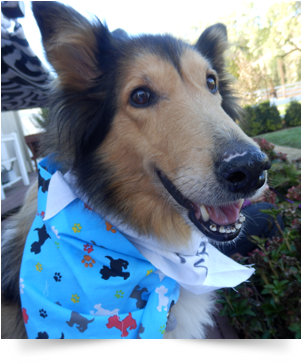 LAYDEE
How can you resist this sweet face? When no one came to claim Laydee at the CCSPCA we just couldn't leave her there. We had to go get her so we could help her find just the right forever home for her.....Are you that Furever Family?

Laydee is a collie mix (probably with Australian Shepherd or border collie) She is apx. 7 years old, spayed, current on her vaccinations and is heartworm negative. She is scheduled for a dental cleaning later this week and will be available for adoption after June 15th.

Laydee is very intelligent and knows basic commands. She is ok on leash but tends to pull. She has very good house behavior and is housebroken. She is sweet, loving and playful for her age. She is good with dogs, cats and kids over 5. She wants to be with her people like most collies but shows no anxiety if she is separated from them. She is not aggressive however she has shown some minor resource guarding with food/treats. She is friendly to strangers, and when excited she will jump (nothing that simple correction/training wouldn't cure). She can also be a protective barker when people come to the door.

Laydee's ideal home would be with an experienced, active home that will include her in the family adventures. She loves walks and needs exercise to keep her mind and body alert. Ok in a home with older kids and other pets. She could soon become a valued member for the right family.

Laydee's adoption fee is $200.

If you live in Northern California and are interested in adopting Laydee, please complete our online adoption application.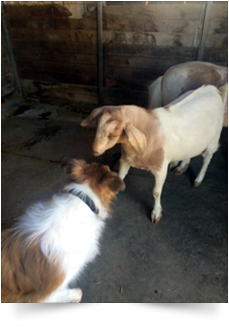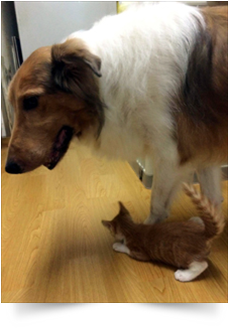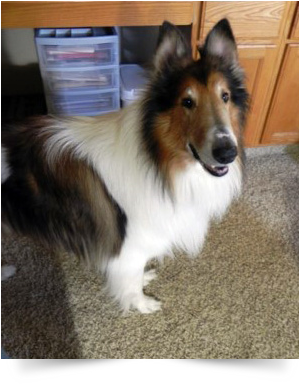 EMILY & KATIE

This beautiful, bonded pair will be a blessing to whoever brings them into their home.

Emily is 8 years old, spayed and up-to-date on her vaccinations. Emily LOVES people. She traveled a lot with her family as a young pup and was exposed to a lot of people in various situations. As with most collies, she was usually the center of attention, wherever she went and ate it up. While she was never certified in therapy, she spent many weekends serving in that role at local nursing homes where her loving and mellow personality would bring comfort and joy to the residents.

Emily experiences seizures when given flea and heartworm medications. She must be treated holistically, if needed, for prevention of fleas due to her severe drug sensitivity. Emily is starting to show signs of arthritis in her right front leg. A low dose of anti- inflammatory works wonders for her. She recently had blood work done and it came back wonderful.

Katie is 5 years old, spayed and up-to-date on her vaccinations. Katie is high energy and would likely do well in agility if her new family wanted to pursue that activity with her. She is loyal, sensitive and affectionate, but doesn't seek people out like Emily. Katie is completely bonded to Emily. Her focus is always on Emily. They are rarely apart, but if for some reason she is away from Emily, she becomes withdrawn and depressed. Katie can get pushy when others are paying attention to Emily and she will worm her way in to get attention, as well.

Katie has flea allergies. Fortunately, she does not have Emily's drug sensitivity and is doing well on an oral flea preventative with no side effects. Katie also has severe food allergies and must be kept on a strict diet to prevent GI issues. They are currently being fed Nature's Recipe Venison and Rice but Blue Buffalo is another brand they do well with, the lamb and rice.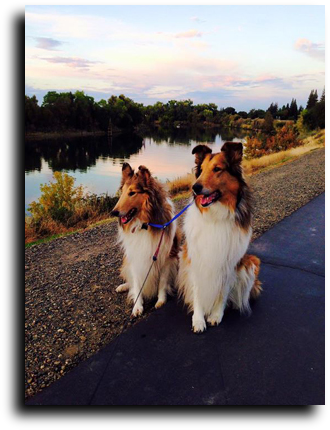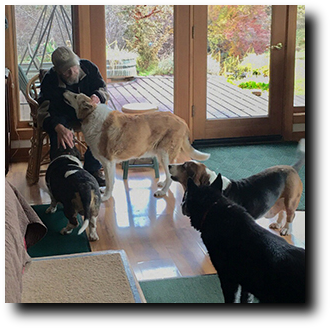 Both girls are well mannered and know basic obedience commands. They don't beg as they were never given people food. Nor are they barkers indoors although, when excited, Katie loves to express herself in a way only collies can. She will, however, immediately quiet down if asked. They have been raised in an apartment and are indoor dogs. They are housebroken - to the point where Emily will vomit before going in the house. They go pretty much on command and they have been kept on a schedule for eating and pooping that works well for their current situation but their family always dreamed of them having a yard of their own to play in. They get along well with other dogs and cats. They love people and are good with kids.

We will not consider separating these girls, they must be adopted together.

If you live in Northern California, have a love of collies, are willing to adopt them as a pair, understand collie allergies and drug sensitivity issues or are willing to learn -- Please complete our online adoption application. If you have additional questions, and would like to discuss Emily and Katie further prior to completing an application, please email laurie@calcollierescue.org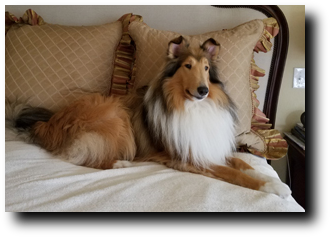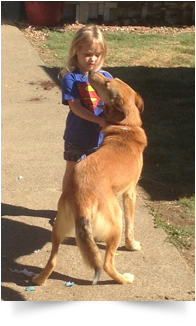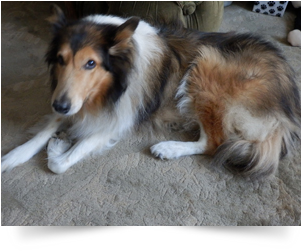 BELLA
Tiny Bella only around 30 lbs. Or will be when she looses a few of the extra lbs she is carrying. Collie or Sheltie mix not sure which. We rescued her from Craig's List "Free to good home". We all know that is not a safe place for this little sweetie to be listed. She is so adorable you wont believe it! She is miss wiggly, cuddly, friendly and has an adorable personality. A very happy, fun little dog. Her owners are moving to Florida and couldn't take her along. We really don't know how they could give her up, but here she is.

Bella is 3 years old, spayed and UTD on her shots. She is house trained, very sweet. Submissive to other dogs. Loves to run and play with other dogs, and loves to be on your bed or couch to cuddle with you. She is very well mannered in the house, and very quiet and calm. Rarely barks unless appropriate. She will jump up on people because she wants attention or when she is excited to see you, but she is so small, its not that big a deal, and she can be trained not to do that. She knows a trick too! If you say "bang" she will fall over. so cute!

Bella has never seen a cat until coming to her foster home. She thinks they are great fun to chase, but doesn't hurt them. She should not be placed in a home with cats for that reason. Her owner said she did injure a couple of their baby chicks...so she should not go to a home with chickens. Bella has never been around children, but we think she would be great with kids. Since she has not been evaluated with kids though, we recommend only older kids. Travels very well in the car, but will need to be restrained because she is quite agile and will jump into the front seat.

Bella is looking for a home where she will have lots of attention. She is a Velcro dog, that follows her people around everywhere they go. Or will just sit at their feet or lap or next to them on the couch. We would like for her to have people with her most of the time. Although she is fine being left alone. She does love to run, so she will need a home where plenty of exercise is provided for her. Daily games of fetch, and another dog to play with would be perfect. She can be an only dog, but would prefer to have other dogs to play with at least a few days a week.

If you are falling in love with this little girl already, and who wouldn't! please submit our adoption application.