NorCal Collie Rescue
NorCal Collie Rescue is a nonprofit corporation* founded by collie lovers who are dedicated to taking responsibility for collies at risk in northern California. Collies come to rescue from many sources, including animal shelters, death of the primary caretaker, people whose health has changed, breeders, divorce and many other circumstances.

Our volunteers take in and rehome collies in California, North of the Tehachapis. If you are in southern California, please contact Southland Collie Rescue. NCR will not ship collies or place them out of state, but we do collaborate with collie rescues adjacent to our area of coverage.

Please visit our About NCR page to learn more about our Organization.
Other collie organizations helping rescued collies in California: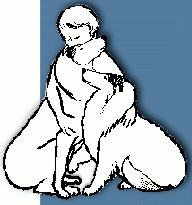 Collie Rescue Foundation



A Non-Profit 501(c)(3) Organization

Serving Northern California
and Surrounding Areas



* NorCal Collie Rescue is California non-profit public benefit 501(c)(3) corporation C2798651 EIN 20-3381549.
Your donations are fully tax deductible.
Website Developed and Maintained by
Website to the Rescue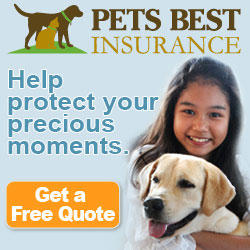 Get a Free Quote, and we get a Donation!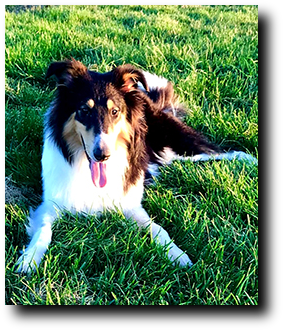 Rescued Collie Arrives from South Korea, Goes All "Lassie", Saves Owner
What better way to celebrate National Dog Day than with a story about Lassie? How about a story in which Lassie is actually Alice where Alice is a Collie rescued from a high kill shelter in South Korea who finds her way to California where she saves her new owner from harm? Because that is what happened. And between dogs from Spain becoming therapy dogs and helping start prison programs and Korean Collies saving lives...I just might have to start an "Immigrants are Making Our Canine Nation Great" category.


Alice's story begins in a shelter in South Korea where she had arrived as a stray. She was being held for a ten day period to allow any surfacing owners to find her. After the hold expired, she would be euthanized if left unclaimed. Team Inch volunteer Wendy Lee Williams was alerted to her presence by a collie-enthusiast friend and immediately went to work to provide rescue for her if needed. Team Inch, named for "Inch", a rescued greyhound, works to rescue sight hounds and larger breed dogs, partnering with rescues in Canada and the U.S. as finding safe forever homes in South Korea for larger dogs can be difficult to achieve.

Click HERE to read more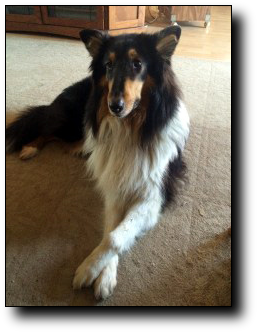 Buy one, buy them all. This annual NCR fundraiser supports our collies throughout the year. Be sure to only follow the link below to Cafe Press so that the full 50% of your purchase goes directly to our collies' care. (If you purchase through their ads on your Facebook page or browser, we do not receive the full percentage.) Please note that Cafe Press starts the calendars on the month you purchase, so be sure to click on the month you want your calendar to start. Rainbow Bridge calendars will be available in December.
Calendars on Sale for $29.99
2016 CALENDARS ARE HERE !
Limited edition prints from the artists' original acrylic paintings with Rough and Smooth Collies as the theme. Each print is personally hand sign and number and a certificate of Registration and Authenticity is included.

These Giclee prints are made with Hahnemuhle 300 gsm, 100% Alpha-Cellulose media and 100 year rated pigmented inks.

50% of all profits will be donated directly to Collie Rescue efforts. Buy a print and help a collie find a new home!
On November 7th, Rick Aeschliman attended our "Collie Fun Day" and unveiled this wonderful new acrylic painting of a collie befriending a curious horse. Rick is offering 100 limited edition prints and will donate a generous portion of the proceeds to our Cathy Toft Memorial Fund. This fund was set up to rehabilitate collies that have lost their spirit or their way.

Note from the Artist
This painting is inspired by and dedicated to the spirit of Anna. Anna arrived in the USA from Taiwan in December of 2012. She is NorCal Collie Rescue's first collie rescue from Asia.

Anna was abandoned by her owner and was destined to be euthanized. Some of the workers in the shelter in Taiwan lobbied for Anna saying she was "too sweet to be put down." Indeed, Anna has a natural ability to "connect" with everyone and everything she meets. I am convinced that this is why she was saved and given a second chance for a better life.

Hiking on trails near Nevada City, CA with our two Collies Anna and Keegan, we sometimes share the trail with horse and riders. Anna absolutely loves and is fascinated by horses and enjoys the opportunity greet them. Then after they pass us on the trail, she will trot along behind them.
My goal with this painting was to capture Anna's wonderful spirit and natural ability to meet and greet other living things.

The price of each limited edition print is $75 and includes free US shipping. To order your print, click on the link below to Rick's Website, Rick Aeschliman Fine Art.

http://www.rickaeschlimanfineart.com/collie-dogs.html
"Will you be my friend?"
Limited Edition Print by Rick Aeschliman
to benefit the Cathy Toft Memorial Fund
Limited Edition Collie Prints
"The Road Home"
Limited Edition Print by Rick Aeschliman
to benefit the Angel Fund
This image was painted to raise much needed funds to help elderly Collie's with special medical needs. The "Angel Fund" was established by NorCal Collie rescue as a dedicated fund for this expressed purpose. 50% of profits for the sale of this print are donated to the "Angel Fund."

As of December 1st, 2015, only five limited edition prints are still available

The price of each limited edition print is $75 and includes free US shipping. To order your print, click on the link below to Rick's Website, Rick Aeschliman Fine Art.

http://www.rickaeschlimanfineart.com/collie-dogs.html